About InExchange Invoice printer

Get started

Send invoices
You can order the service through InExchange Network or by contacting us.
To order the service through InEchange Network, follow the steps below:
If you haven't already, start by creating an account  and upgrade your service through Upgrade > Choose InExchange Invoice Printer > Click on the Upgrade-button. See below.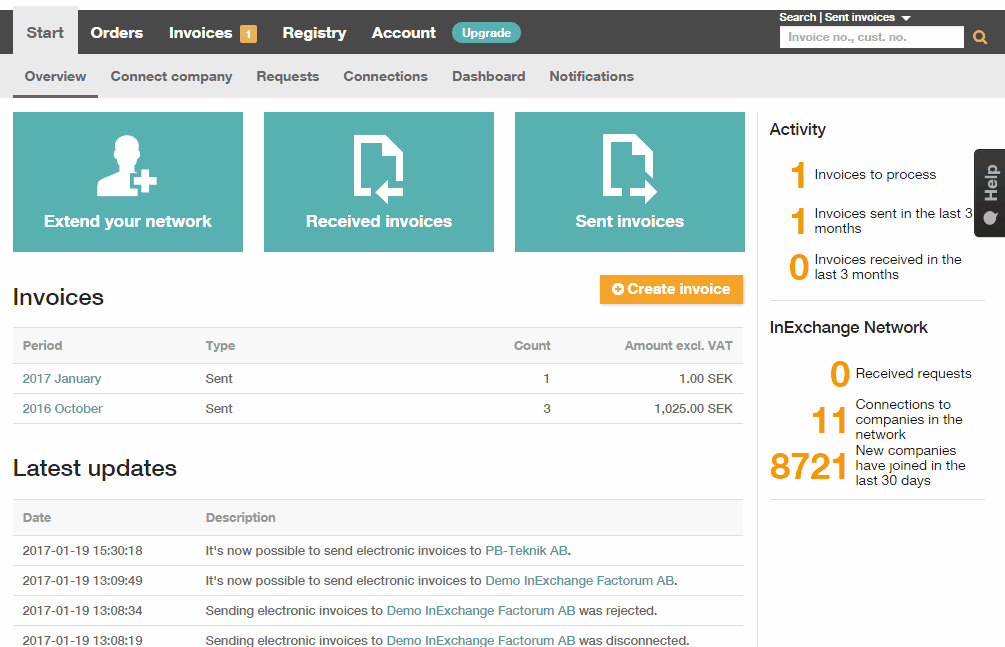 You are welcome to contact us if you have any questions or if you want to order our service over the phone. You can contact us on 0500-44 63 60.