Get started

Choose how to send your invoices

Invoice control

Maximize your service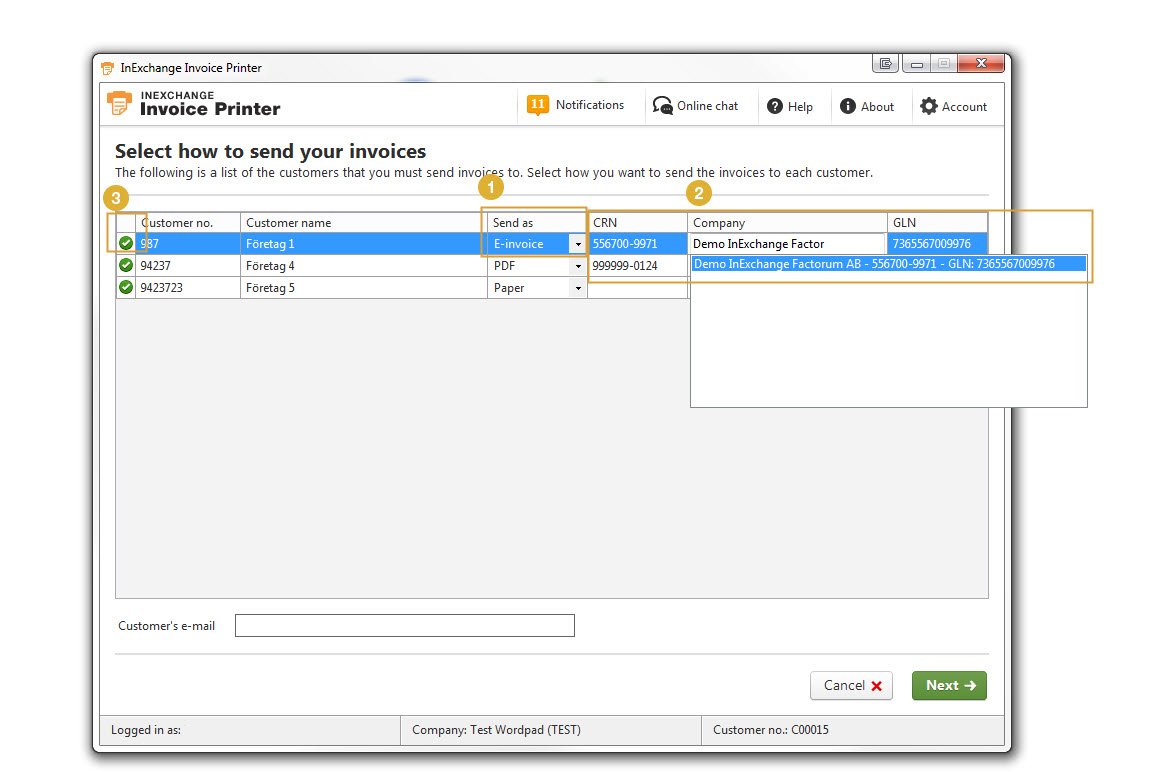 After you have transferred the file to InExchange, you can make the settings for the customer in the invoice printer and select the e-invoice as the delivery method for the recipient.

Select delivery method by clicking the arrow to the right of the Send As box in the current row. Select E-invoice from the list.


Is the company information for your customer already filled in? Control that this information is correct. If no recipient is specified you can use either the organizations number, company name or the GLN to connect your customer to an recipient in our network.


If the recipient can receive e-invoices they get a green marking next to them in the invoice printer

.
If you get a red marking

it means that no company information has been specified or that they cannot receive e-invoices.