The invoice printer's last step, Invoice check, displays additional information about the recipient or invoice. For example, if you have entered an incorrect reference or if the invoice would have been sent earlier, you'll get a notice about a duplicate invoice.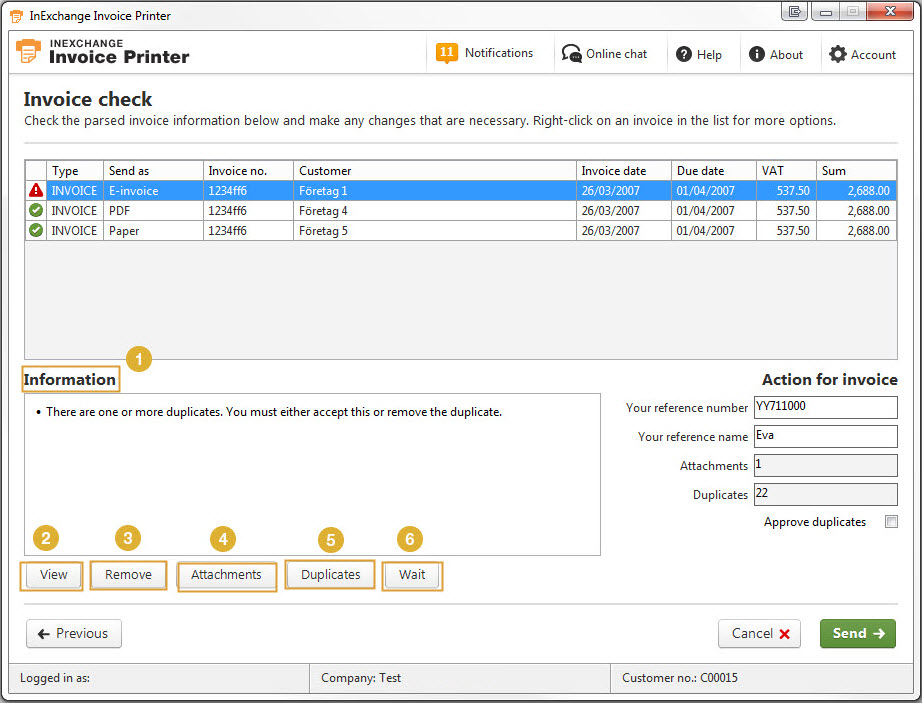 View – Opens the invoice in the browser.

 Remove – Removes the invoices you selected in the list.

 Attachments – Here you can attach attachments of the standard image and text formats to your invoice. 

 Duplicates – Displays the current duplicate for the selected invoice.

 Wait – Hides the invoice in the list until the next time you log in to the invoice printer.

 You can find more information about the InExchange Invoice printer in our Introduction guide.