If you need to send many attachments at the same time and don't want to add them manually we have a solution where you can print your attachment directly to our invoice printer. To do this we require that the attachment has something we can use to connect the attachment to the invoice it concerns, for example an invoice number or a order number. Contact our support to get help with this. 

Requirements
The file must be under 2 MB
It must be in the file format .PDF or an image format of your choice
Unlimited number of attachments can be added. However, each file must be under 2 MB (Except for invoices that are delivered to an e-mail address where the total limit is 10 MB)
Guide
1. Print the invoice to InExchange Invoice Printer.
2. Go through the same steps as usual until you get to the last step marked Invoice check.
3. Here, you will see a list showing all the invoices that are ready to be sent to selected recipient. Mark the invoice that you would like to upload an attachment to and click on the button marked Attachments.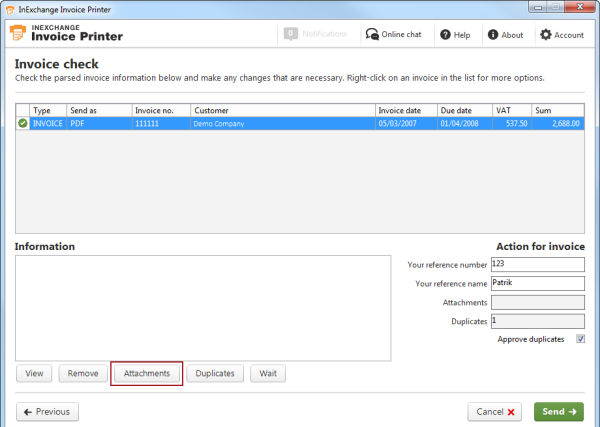 4. You will now be presented with a box showing a list of the attachments that currently are linked to this invoice (in this case, the list is empty). Here is where you can remove or add new attachments to the marked invoice. Click on the button Add.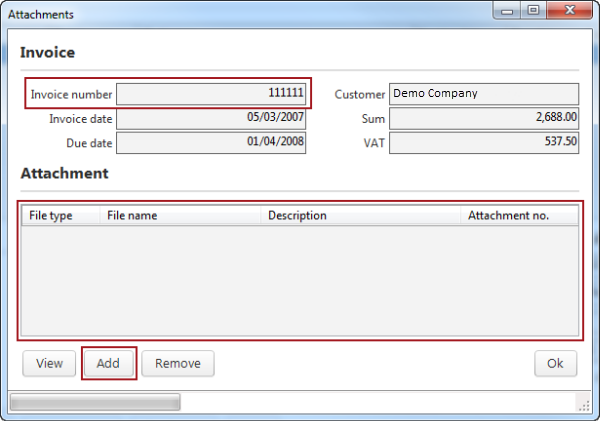 5. Locate the file on your computer and select it on the list and click on Open.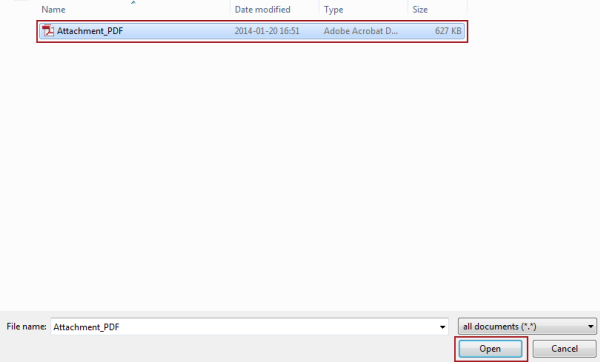 Tip: If you can't find the file even though you are in the correct directory, make sure that your computer is set to show all documents as shown below:

6. You will now return to the previous view where the name of the attachment will be shown in the list over linked attachments. Click on Ok.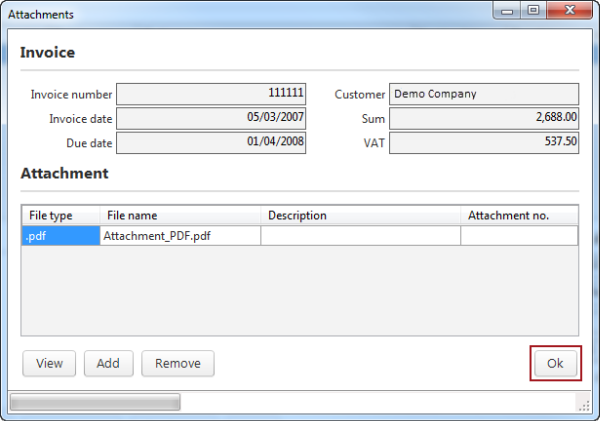 7. You now have an attachment connected to the selected invoice. If you would like to add more attachments repeat steps 4 to 6.
Note that you can't add attachments after the invoice has been sent.