Go to page in InExchange Network: Invoices\Create invoice
1. As usual, start with typing the recipient, invoice number etc.
2. The invoice lines in the invoice body are given as standard 25% VAT (if no other settings have been done on the account). Click on the arrow as in the picture below to change the VAT rate.

3. When you have clicked on the picture, you will be presented with a choice, 25%. This means that you can only use 25%. To add a new VAT rate, click on Add new/Edit.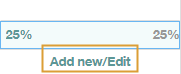 4. In the new box that is displayed in the middle of the screen, click on Add new as in the picture.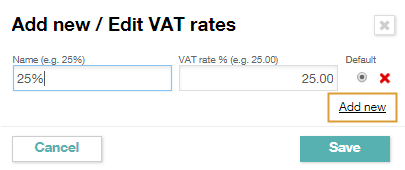 5. A new line is shown where you can type your own VAT rate, in this example we type 0%.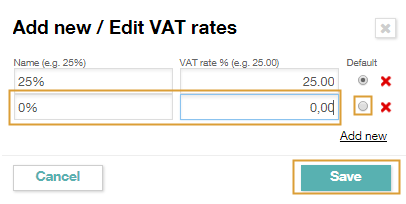 (Check Default if you would like that the new VAT rate should be used as default on every new invoice line).
6. Click on Save to go back to the invoice.
7. If you click on the arrow again, you can select 0% or 25% VAT.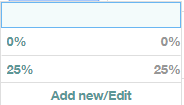 8. Repeat the steps again to add additional VAT rates. You can also mix different VAT rates in your invoices. All you have to do is to put in the right VAT in the right invoice line, and we will handle the summation of the tax for you.