Path in InExchange network: Registry\Customers
Click on Create new customer



After clicking this you will enter the edit mode where you can add the customers information. It's essential that the customer number here matches the one you have registred in your ERP system. 
The information you need to put in is the following: 
Customer information
Customer number
Company name
Organisation number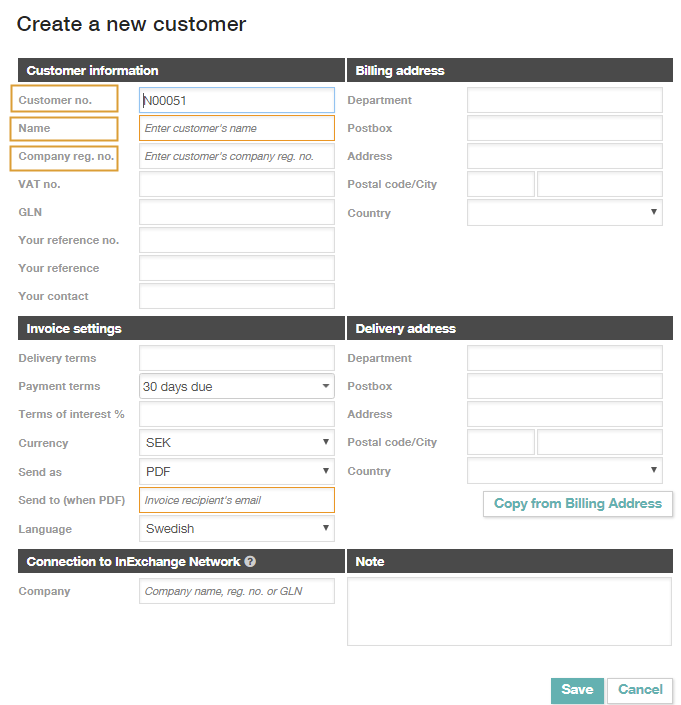 Invoice settings
This is where you can chose if the invoices should be sent as paper, PDF or e-invoice.
E-invoice
Chose E-invoice as the means of delivery.
Control if there is any connections InExchange Network for the company that you're going to bill. You can use the company name, organisation number(without any dashes) or the GLN number to search for this.



PDF-invoice through e-mail
Chose PDF as the means of delivery.
Add the e-mail address that you want to send the invoice to.


Paper
Chose paper as the means of delivery.