Did you know that you can send all your invoices via InExchange – regardless of delivery method?
The only thing you need to do is send all your invoices through InExchange. You will then get suggestions regarding how to optimize your invoice flow. The latest delivery method will be saved in the settings for every recipient, so you only need to select delivery method once per recipient or when you wish to change it.
You can choose between these three delivery methods:
E-invoice
PDF-invoice
Paper invoice
Contact us by e-mail or phone if you wish to get information about your current prices.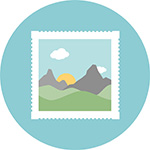 If you are using our free InExchange Web Base service, you can send e-invoices and PDF-invoices. If you wish to be able to send paper invoices as well, you need to upgrade your account to either InExchange Web Plus or to some of our automated services.
Read more:
InExchange Postage Optimization