Go to page in InExchange Network: Start\Extend your network
Here is how:
1. Find the company you are searching for by writing their company registration number or their company name in the search box and click Search. Then click on the company name in the list presented below the search box.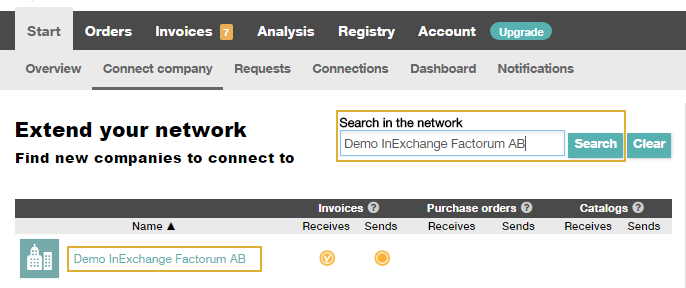 2. Now send a request by clicking on either I want to receive or I want to send.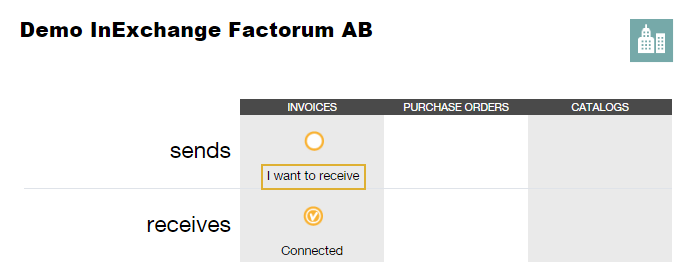 After you have submitted a request and the recipient has approved the relationship, you have a connection – you will now see the symbol for Connected in the table.