Go to page in InExchange Network: Invoices\Sent invoices
Sometimes you need to resend an already sent and delivered invoice. You can do this in InExchange Network.
1. Click on the invoice (number) you wish to resend on the page Sent invoices.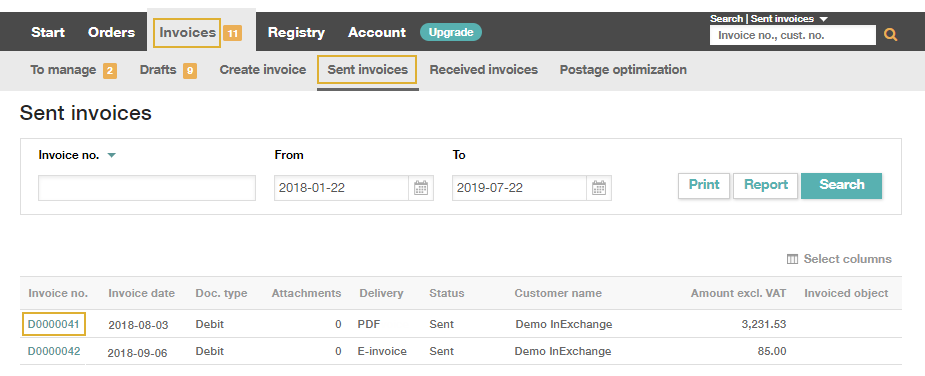 2. Click on the button Resend as in the picture below.



3. You can now choose a delivery method and edit the customer name, customer reference number, etc. Then click on the button Resend.