Get started

Send your invoices
InExchange Network is a network with recipients and senders of mainly e-invoices, but even e-order, etc. Connections have been constructed so that all pertinent information is available when a customer requires a correct invoice reference (for our customers). They have even been made so that our customers can reach recipients with other operators, as well as these senders being able to reach you.
When you send e-invoices to your customers, many of the recipients are already a part of the network. All you need to do is to connect to the correct recipient through the customer card by logging in to InExchange Network. You can access the customer card via Create invoice > Create a new customer/Edit customer, or through Registry in the menu. Fill in the current company ID number or company name in the highlighted field as shown in the photo below to connect to a recipient in our network.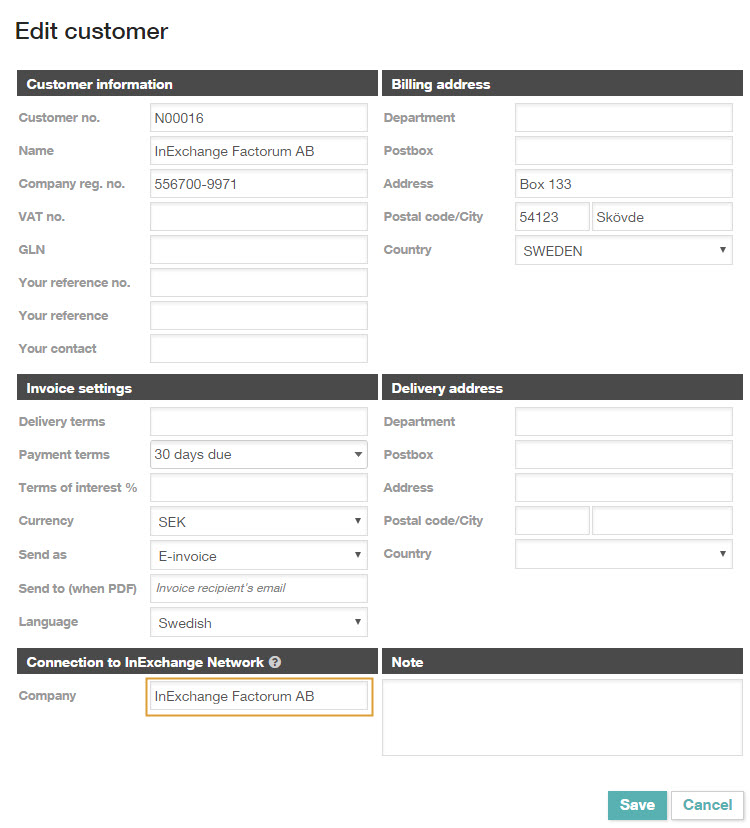 If you need to send e-invoices to a recipient that you do not find registered in our network, please contact us so that we can add that recipient. You will be able to send your invoices to that customer in no time.
PreviousNext