Get started

Send your invoices

Read more
You can sign up for InExchange and create an account on our website

Click on Sign up.
Fill in your information.
Click on Create my account.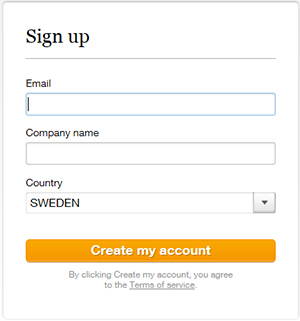 You have now created a Free account, which means that you can send up to 100 e-invoices/PDF invoices per year free of charge.
If you want to be able to send paper invoices, upgrade your account to Basic. You can do this through your login to InExchange Network. Click on Upgrade and choose Basic (or other service of your choosing) and click on Upgrade as shown below.