To create a case and see what cases you have with us at InExchange you sign in to InExchange Help Center.


When you've signed in you will be given three choices:
To InExchange Network 
My activities
Send a request

If you click on "To InExchange" you'll be redirected to our login page where you'll find your invoices to manage, sent invoices, received invoices and settings etc.
When you're at "My activities" you'll see what cases have been sent to us, what case number your request has (ID) and what status the case has. If you have a lot of cases, there's an option for you to sort them on status. In requests that I'm being CC'd on you'll find the cases that someone else has submitted to us but where you're on as CC, as well as what status the cases have.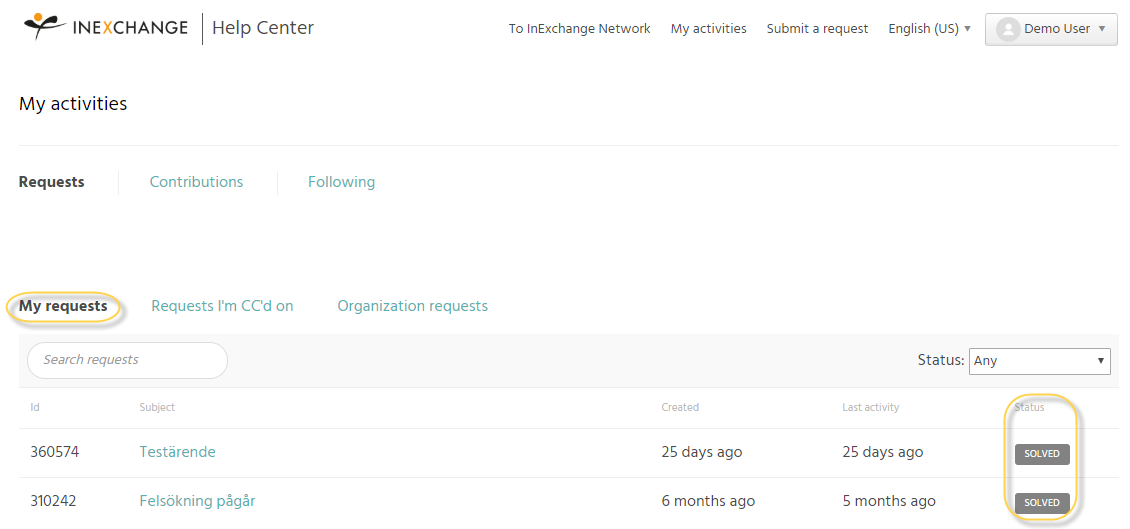 In "Submit a request", you submit your case to the support. For best and quickest management of your case, use one of the forms you can choose from. Choose the one that's best suited for your case.