Get started

Choose how to send your invoices

Invoice control

Maximize your service
You can send your entire invoice flow through the invoice printer regardless of the delivery method or recipient. You can send e-invoice, PDF invoice and paper. We will help you choose the best possible delivery method for each recipient directly in the invoice printer.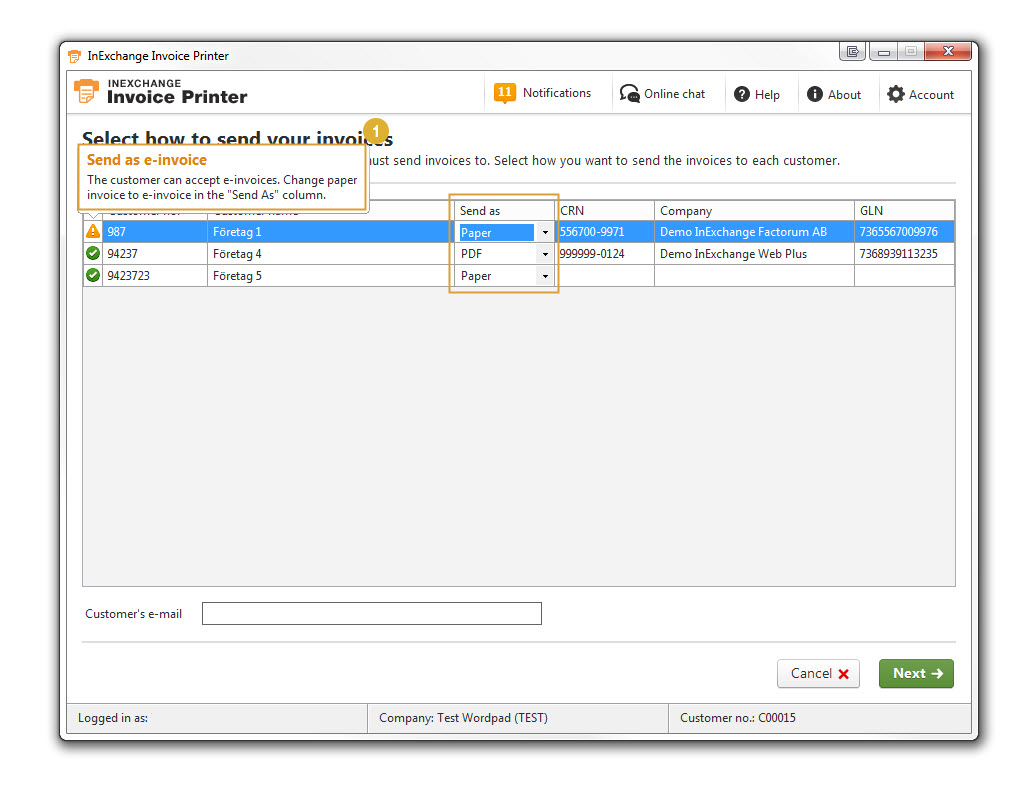 InExchange helps you lower your postage costs

For example, when sending a paper invoice to a customer who can receive e-invoices, this is shown with an orange icon

. This is shown in the left column of the current row. Moving the mouse pointer over the icon displays information with suggestions.
When you change settings for a customer, these are saved in your register in InExchange Network.

Here you can read more about our different delivery methods and their settings.