Many e-invoice recipients have special requirements when it comes to "Your reference no." (reference code, ID). This information must therefore be given correctly in order for the invoice to be approved (be careful with space). 
If you want to include a specific contact person for the invoice, type that in the field "Your reference". If you have received a specific order number from the customer, you can type that into the "P.O. no" field.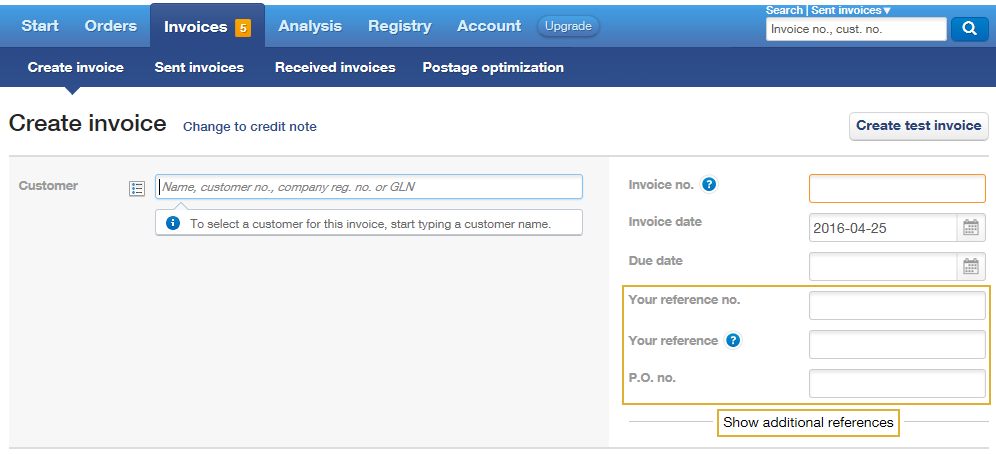 Click on "Show additional references" to get access to additional reference fields, such as our reference, your contact, invoiced object, etc.