Get started

Send your invoices

Read more
Go to page in InExchange Network: Invoices\Create invoice
Now you can create your first invoice. You can also choose a credit invoice.
See our video about Creating an invoice >>>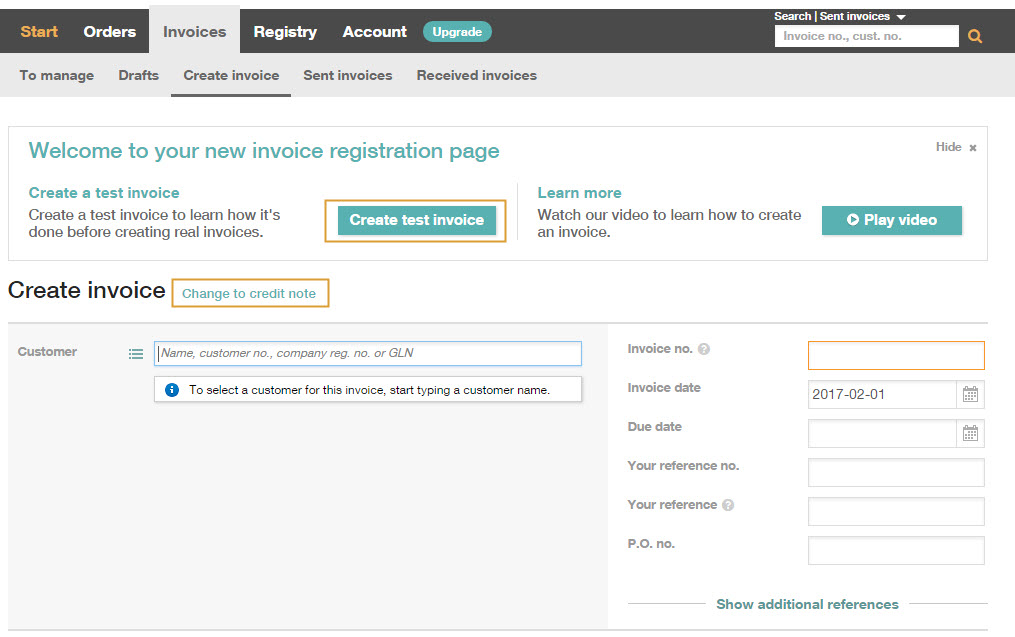 Please note! A tip is to start by creating a test invoice by clicking on the button Create test invoice. Test invoices are not saved and are only sent to your e-mail address. This allows you to easily experiment with the service and review the final result before getting started.